Overview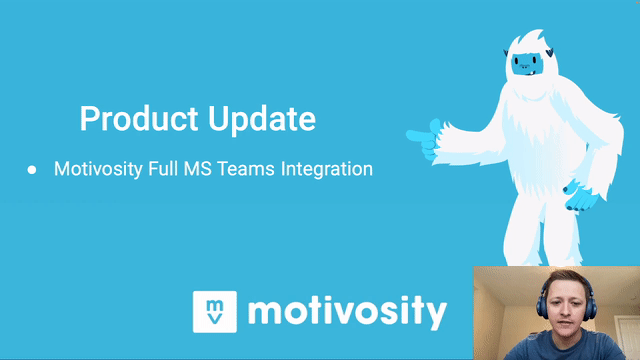 In addition to the current integration we have with Microsoft Teams, you can now add Motivosity to any Teams channel so your employees can access the Motivosity platform straight from Microsoft Teams. Let's get started!
---
How to Add Motivosity to a MS Teams Channel
To get started, go ahead and following the steps below:
First, you will want to find and select the Teams Channel you will want to add Motivosity to. In this case, we're using the "General" channel under our ThanksMatters Team.
Next, you will then select the "+" icon at the top the channel.
A modal will then open with a few different app options to select from. You'll want to select the "Website" icon.
After you have selected this option you can now configure the website you want to add to your Teams channel. You'll want to give it a display name (this name will display at the top of the channel). We're using "Motivosity". Then you'll add the website or URL. This will be your Motivosity website and can be found in your Preferences section under Setup.
Once you are finished, select "Save" and a notification will show up in your channel notifying your users that you have added the website to the channel.
Now when a user who has access to this channel select the "Motivosity" tab at the top of the channel, they will be asked to log in. The good news is if you use a Single Sign-On (SSO) integration, they will automatically be redirected to your SSO sign in page!
Once you have signed in, you can now access Motivosity from your Teams channel and interact with it just as you would on your browser!
---
From here, if you have any issues or questions about the steps above, please feel free to reach out to our amazing Support Team by submitting a ticket here.